Safeguarding
Prevent
We as JTM, have a duty to safeguard you to ensure that you are safe and acting within the law. Prevent is 1 out of 4 elements of CONTEST which is the government's counter-terrorism strategy.
Prevent is not about preventing you from having political and religious views and concerns, but about supporting you to use those concerns or act on them in non-extremist ways.
Key terms:
Extremism: vocal or active opposition to fundamental British values such as democracy, the rule of law and tolerance of different faiths and beliefs
Ideology: a set of beliefs
Terrorism:a violent action against people or property, designed to create fear and advance a political, religious or ideological cause
Radicalisation: the process by which a person comes to support extremism and terrorism
More information can be found at:
---
Guidance on indecent images: Information you should know before sharing or receiving personal photographs
Download Leaflet
---
NSPCC – 'Learn the 'Underwear Rule' and always remember that your body belongs to you
Download Leaflet
Learner Journey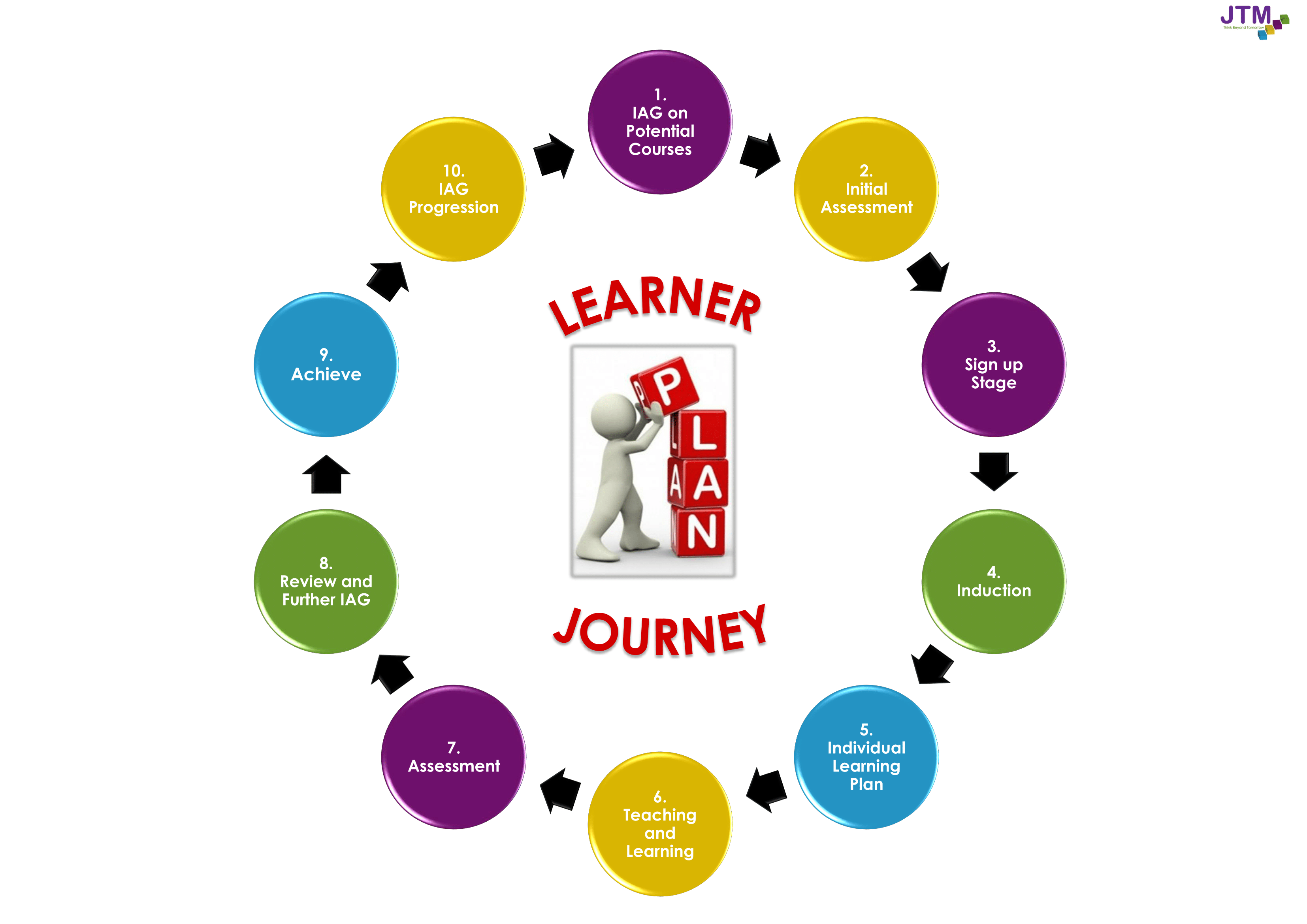 Learner Journey Steps
1-1 discussion with a member of the recruitment team or an assessor, who will offer initial advice and guidance.
Organised workshops
Completion of statutory documents
Learner surveys
Health & Wellbeing
Exercising and Healthy Eating
It is important to stay healthy and know the right ways to look after your body. Staying healthy physically can also help you stay healthy emotionally. If you are eating the right food and keeping fit, your body will be strong, which will help you to cope with stress and also fight illness.
Eating well and exercising regularly will also help you stay in good health later in life. Sleeping is also very important and having late nights can leave you feeling exhausted the following day. It can be difficult, but try to have at least 6-8 hours' of sleep each night.
Eating healthily doesn't have to mean giving up your favourite foods. It simply means eating a variety of foods and cutting down on food and drinks that are high in fat and sugar, such as fizzy drinks, crisps, cakes and chocolate.
Try to eat these particular foods less often and in smaller amounts!
For more information on healthy eating, have a look at: NHS Live Well
Download Leaflet